---
El MISTERIO
Directed by Luna Izpisua de Kissel

El Misterio is an adaptation of the 700-year-old Spanish liturgical drama Misteri d'Elx, which depicts the dormition, assumption, and coronation of the Virgin Mary. This piece used the original medieval narrative as a framework for investigating modern rites of human connectivity, spirituality, and embodiment in a technologically-mediated world.Claudia performed mask work in a full latex costume to then fully embodying the Virgin Mary as she experienced loss of a child, suicide idealiation, and death.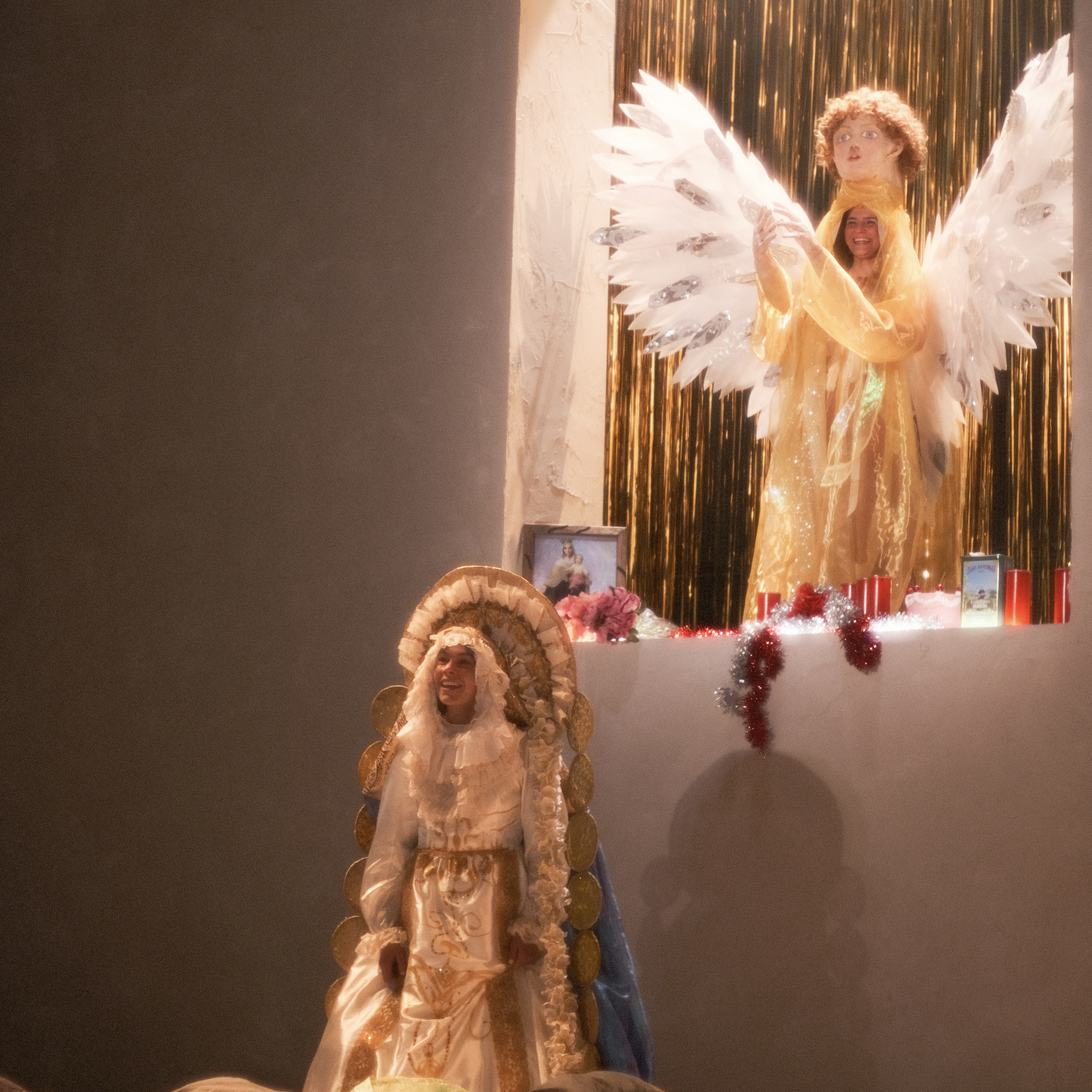 ---
MERMAID'S TALE



Claudia creative directed a short film to promote her jewelry line

Surfing Cowgirl.

She hand made all the costumes, props, and jewlery pieces which was inspired by all her favorite things in life - mermaids, cake, and kissing.




Click

HERE

to watch!
---
AUGUSTINE MACHINE OU ENCORE UNE NUIT D'INSOMNIE
Directed by Travis Preston for CalArts Center for New Performance

Using the history and origins of hysteria as an entrypoint, the ensemble examines the breadth of possibilities of the human body. A visible alphabet of dance, video projection, and collage become tools for physical expression. The company moves through Hysteria, Ecstasy, and Revolt in this metaphorical testament to the collective experience.
---
OCEANIC MEMORY
This piece is an emboidiment of "oceanic feeling." Claudia floated in an ocean tide for 10 minutes as the waves crashed and pulled in. Captured on film, you can hear her father's voicemail about the mystery, power, and surrender of the ocean playing over the video.